about luv waste
Skip Hire | Warehouse & Site Clearance | Waste Disposal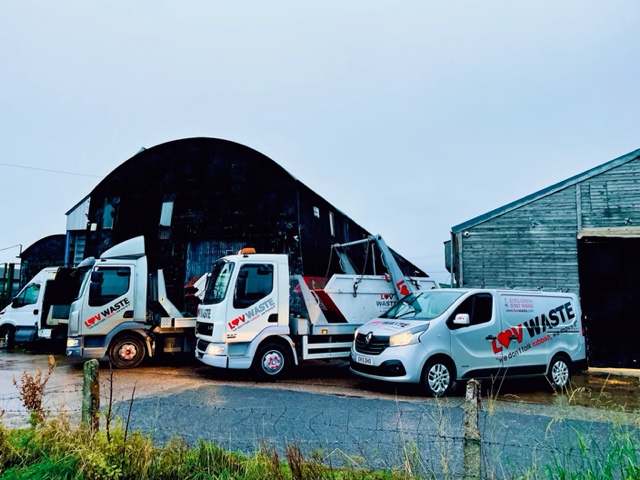 Skip Hire for the Telford, Wrekin & shropshire areas.
waste disposal and site clearances across the UK
Luv Waste has experience in the delivery of integrated waste management solutions and skip hire for over 40 years . We support clients across the Shropshire and the UK from blue chip to SME's in their aim to resolve there Waste issues in an environmentally safe and controlled manner .
Luv Waste runs a dedicated rubbish removal services to the Shropshire community through fully integrated disposal solutions. Whether you're refurbishing or redesigning your home, or renovating your office or warehouse , getting rid of the rubbish can be stressful, time-consuming and expensive. Luv Waste removes the burden by offering fast and efficient skip hire, rubbish removals, warehouse clearances Shropshire and business waste management solutions.
We're not a typical waste disposal company, we're fully engaged in our operations and customer care . That's how we can guarantee extreme responsiveness. By booking an appointment, Luv Waste's team will asses you site and estimate the costs of removing unwanted materials. Also, if you own a business in Shropshire including Telford, Wrekin, Newport and the Midlands, Luv Waste can help you get rid of any unwanted products and clean up your office, you can rely on our services.
We'll help you reclaim your office's cleanliness and remove any abandoned products which are preventing your business from performing optimally. We'll help your business achieve its social responsibility goals by guaranteeing a greener footprint. Stop wasting your time and money and give our expert team at Luv Waste a call today!
Give us your Waste problem

we will give you a Waste solution
Experienced Founder with a demonstrated history of working in the renewables and environment industry. Skilled in Negotiation, Waste, Business Planning, Sales, and Management. Strong professional graduated from Sir Wilfred Martineau.

"They turned up when they said they would, quoted promptly for the extra items we'd added and removed a chest freezer, large armchair from up a narrow flight of stairs blocked by a chair lift, all sorts of stuff from the garage including an old mattress and did it in not much more than half an hour."

"Rubbish clearance was done swiftly and professionally. Was informed at each step what was going on, communication was polite and professional."
We strive to be unbeaten on price and quality so get in touch for a free no obligation quote